1/4/2001
Finally, some holiday pictures for you to gaze at...I have to apologize for the poor quality of some--the room was dark and my camera has a very tiny flash (James, take note).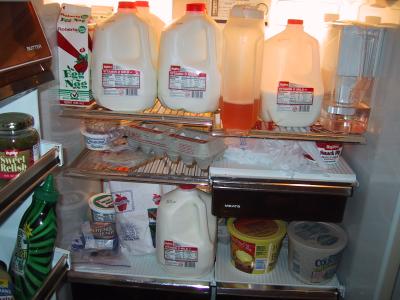 Got Milk? 5 1/3 gallons in one week. This is what happens when roomates go shopping without looking in the fridge first.

The whole family at my parents' house in Kearney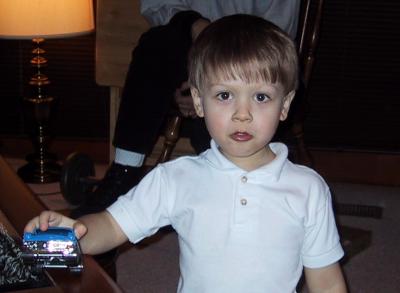 Meet Danny, Rob and Linda's son.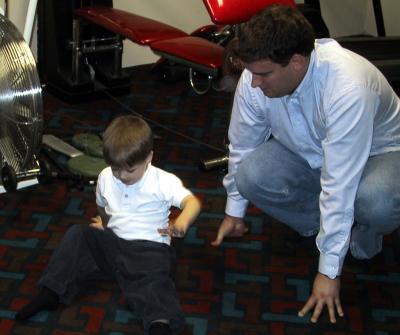 Spiderman (a.k.a. Danny) and Ray getting ready to battle the evil Dr. Octopus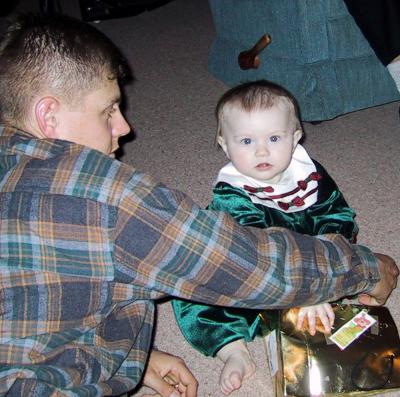 George with Rob and Linda's new daughter Sara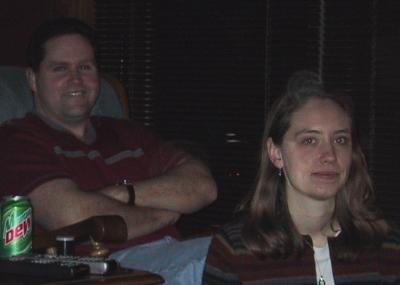 Brian and Karen will be getting married this summer (I'm sorry about the quality of this picture; I was barely able to salvage it.)
Old pictures
---