7/27/2001
On July 7, my cousin Karen got married. I was honored to be an usher in her wedding.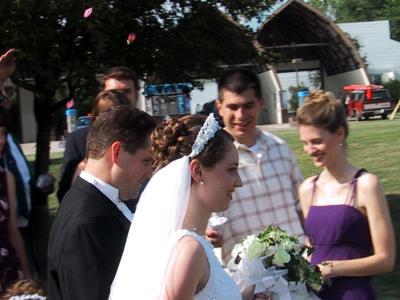 Brian and Karen walking towards their limo.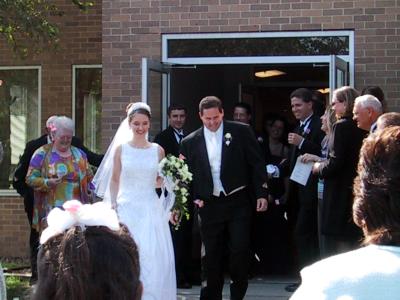 Karen and Brian are greeted with a shower of flower petals as they leave the church.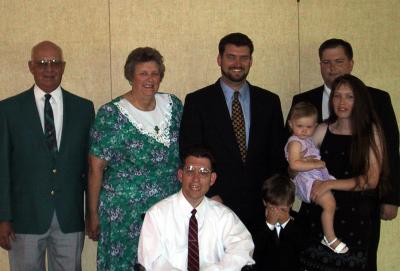 Many of my relatives were at the wedding. From left to right: Russ, Sara, Carl, Ray, Dan (hiding his face), Sara (being held by her mother), Rob and Linda.
I went hiking in Rocky Mountain National Park with my brother, George. We had a good time but it just didn't seem like it was as much of an adventure as last time. Still, I had fun and I hope we get a chance to do it again sometime.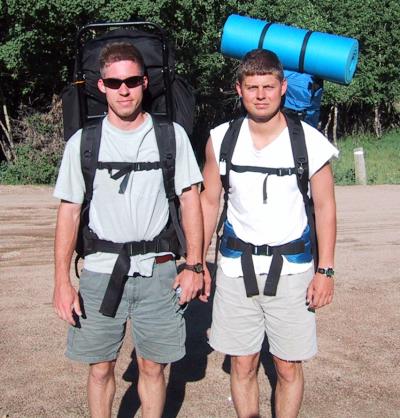 The first morning just before we hit the trail.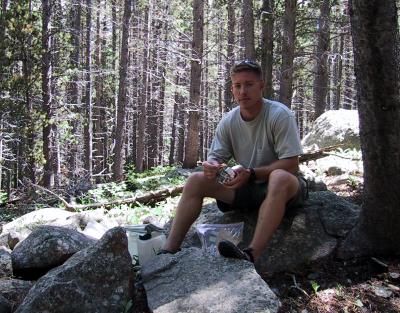 After arriving at camp on the first day, I am enjoying my lunch of crackers and cheese. The hike took longer than we had expected and man was I tired.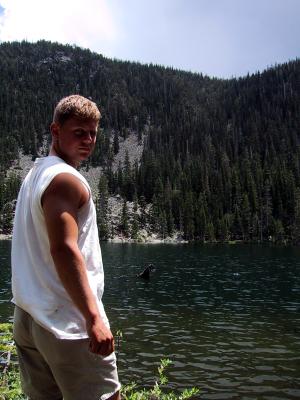 George looks out over Fern Lake. We can see fish, but nobody is catching any.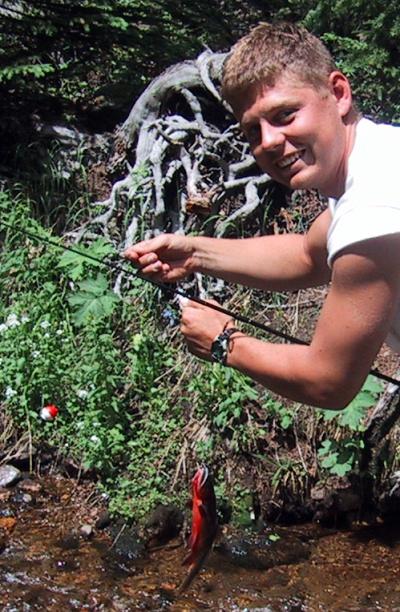 We found that we could get the trout to bite in the stream that was feeding the lake. I thought they were Greenbacks but this fish is bright red (or so I'm told).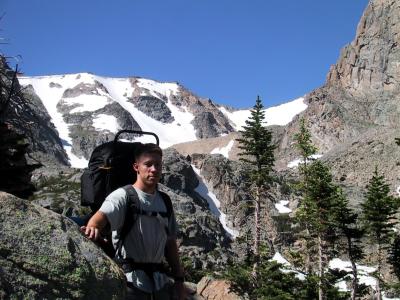 In the background you can see that we are above the tree line and we actually had to hike over a few patches of snow on this day.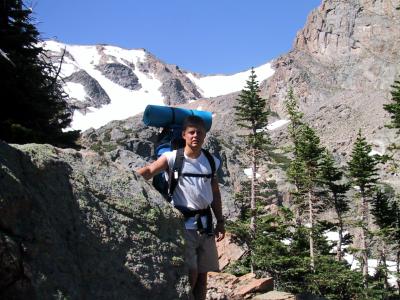 George spotted a couple groups of people hiking up some of the glacers in the background. We thought we might like to try that sometime.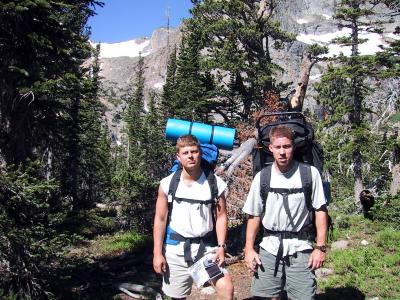 Here we are at about 10,500 feet. I wasn't too worried about anybody running off with the camera.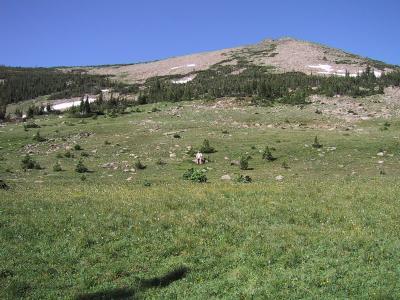 I'm the little white dot in the middle of the picture.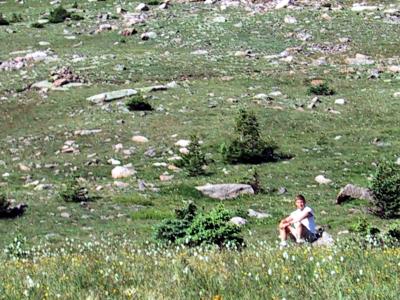 This is George sitting in the same meadow.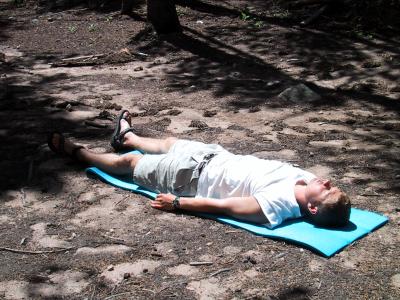 I think that George was a little worn out but he kept running around military pressing logs and stuff. He said he was just trying to get some "exercise". I was a little concerned about him...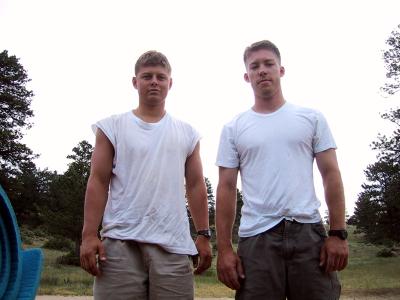 The last day's hike is over and we load up the car and prepare to drive home again.
Old Pictures
---